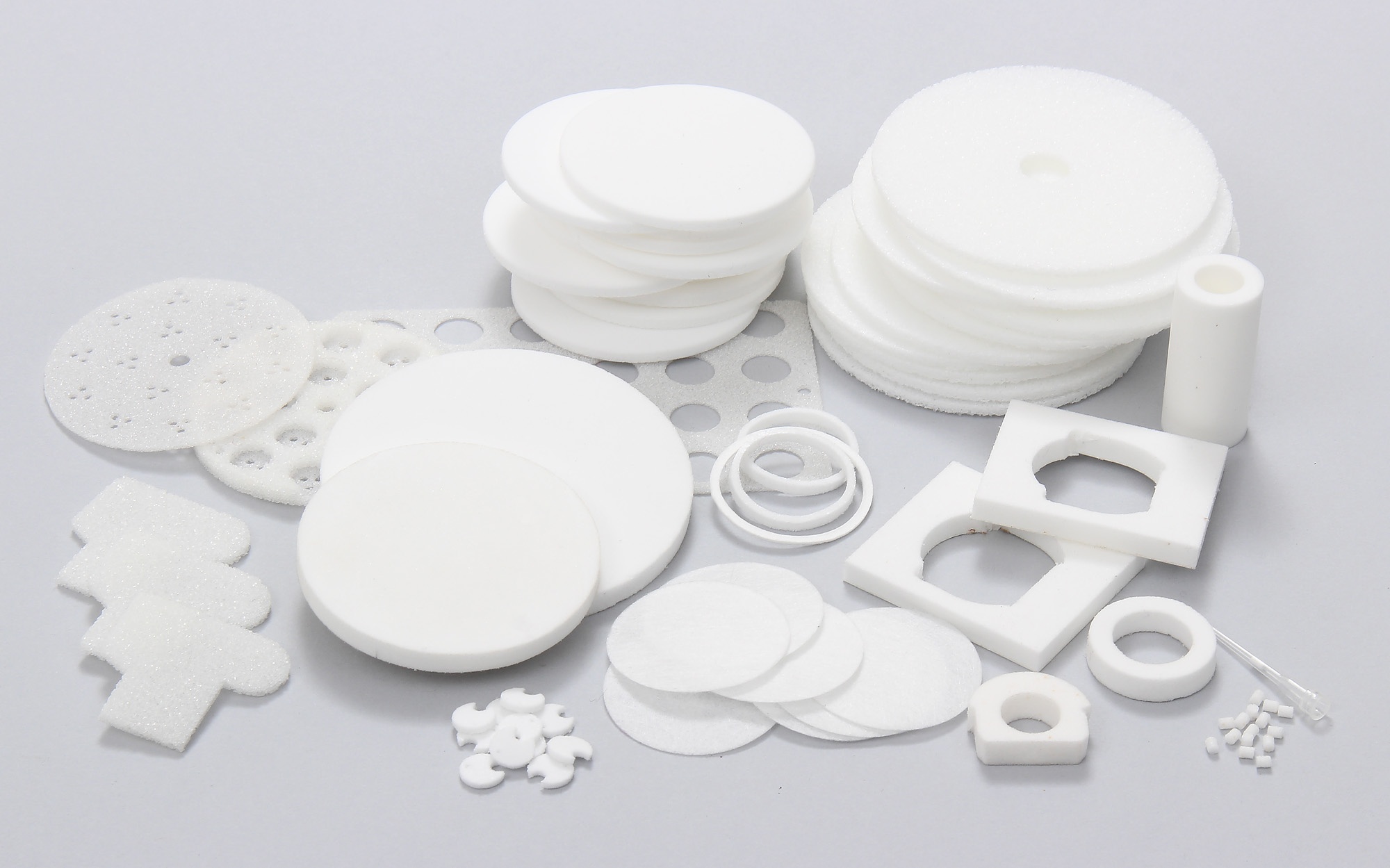 Die cut components for wicking fluids are used in medical, bioscience, and filtration applications. They are made of porous plastic materials with open-celled structures and omni-directional pores. Depending on your application, a specific POREX wicking material may be required. POREX, a trademark of POREX Corporation, is a family of porous thermoplastics that support precision die cutting.
Advantages of Porex Wicking Material
POREX wicking material is designed to optimize fluid transfer (wicking) for a specific end-use requirement. The wick's open-celled structure supports the control of liquid volume capacity and fluid transfer rates. The wick's surface energy can enhance media capillarity, the rise or depression of a liquid in a small passage such as open-celled, omni-directional pores.